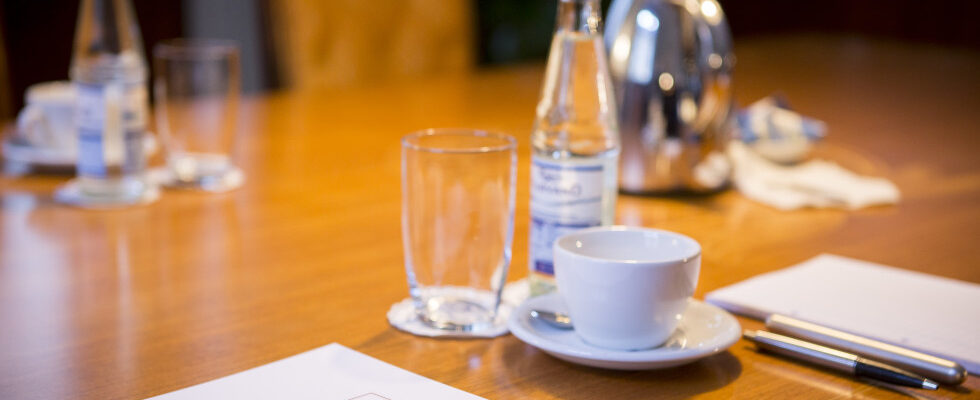 When you rent Asia House EventSpace, the following services are included in the price:
Use of Asia House furniture, incl. tables, chairs, etc.;
Use of Asia House inventory, incl. tablecloths and napkins, plates, cutlery, glasses, coffee cups, etc.;
Use of Asia House AV equipment (as required), including microphone, wireless projector, lectern, staff AV-assistance;
Set-up and cleaning before and after the event;
Service during the event by our qualified staff;
Catering and menu suggestions, food ordering and coordination with catering companies.
For large-scale and full-day arrangements, we also offer, at your request:
A planning meeting (up to one-hour long), approx. 4 weeks before the event;
A coordination meeting (up to one-hour long), approx. 7-10 days before the event.
Not included in the price:
Catering
Flowers and table decorations
Music and entertainment
Additional planning and coordination meetings.
Deposit and cancellation policy:
Upon booking, a deposit of 25% of the rental fee is required, which will be applied to the final bill.
In the event of cancellation up to 30 days prior to the event, the deposit will be reimbursed in full. Cancellation occurring fewer than 30 days before the event will result in the deposit being forfeited.
When booking Asia House less than one month prior to an event, a non-refundable deposit of 50% of the rental fee is required.
Please also note:
An additional fee of DKK 1,500 per (started) half hour will be charged if the length of the event exceeds the agreed number of hours.
As the house is a protected historical building, it is not allowed to hang decorations, signs, etc. on the walls or from the ceiling.
Due to the location of the building, there is a noise curfew from 12:00 AM, and guests are therefore required to leave Asia House no later than 1:00 AM.